Check out Ian Eastwood a.k.a. Ian Beastwood's first choreography of 2012 at the Movement Lifestyle Studio. Be sure to support young lions and Mos Wanted Crew on ABDC by watching and voting every week! Here is a bonus video from DS2IO ft. Ian below.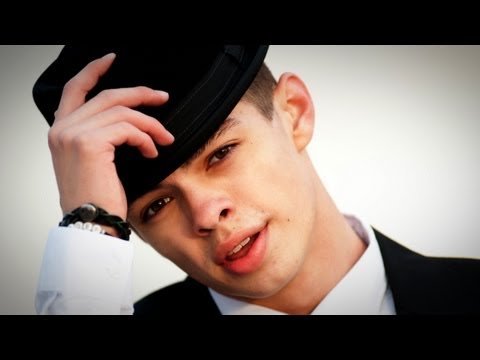 And now a message from Ian.
So, although this is my second video of the year it was the first piece I choreographed of the year and I wanted to go really hard to start the year out right. Everytime I have taught this combo in a workshop the room gets live so I didnt want to just do a regular class clip video for this piece cuz it wouldn't do the song or anyone who took the class justice. I wanted to present it with a concept so everyone could see this piece in a different light as well as a little bit of my lifestyle in LA and how things really happen. Although this was filmed to be a concept video-a lot of nights in LA turn out like this. They start with everyone chilling having some "juice" and sooner or later someone wants to get up and freestyle or show a class combo to the rest of the room in a really natural environment while carrying the "party" mentality.
To sum it up-This video is for all my friends, family, and FANS! and I hope you all really love it and I hope it was worth the wait! (sorry it was so long
:p) And for all you who plan on commenting "The intro is too long" or "We just want to see the dancing" or any other various comment along those lines. Dont waste your time writing the comment because you either don't have to watch the video or you can fast forward cuz youtube lets you do that.
When you make a video you don't have to have such a long intro
. But I wanted to do something more than just a "dance" video and its my youtube channel so I get to do what I want
If you like this video favorite it, like it, post it on facebook, or tweet it. Especially try and tweet it to @tyga if you're feeling it. don't think an artist has ever seen any of my videos still! thank you guys so much in advance.
peace out #KUBSKOUTZ
#YKFGLB.
-Ian Beastwood
If you liked this, check out some of these other links!
Chachi Gonzales ft. Ian Eastwood "Your're not my girl"